Locally owned & operated since 2004
Dentist in Oklahoma City, OK
Welcome to Reflections Dental Care!
At Reflections Dental Care, Your Trusted Dentist in Oklahoma City, we love what we do! our primary focus is to transform the health and radiance of our patient's smiles to reflect their inner peace, joy, and confidence! By doing this, we believe that our team brings healthier and happier smiles. We recognize the importance of treating our patients with respect, compassion, and kindness; not just providing the care they need, but also providing the care they deserve. Call today to schedule!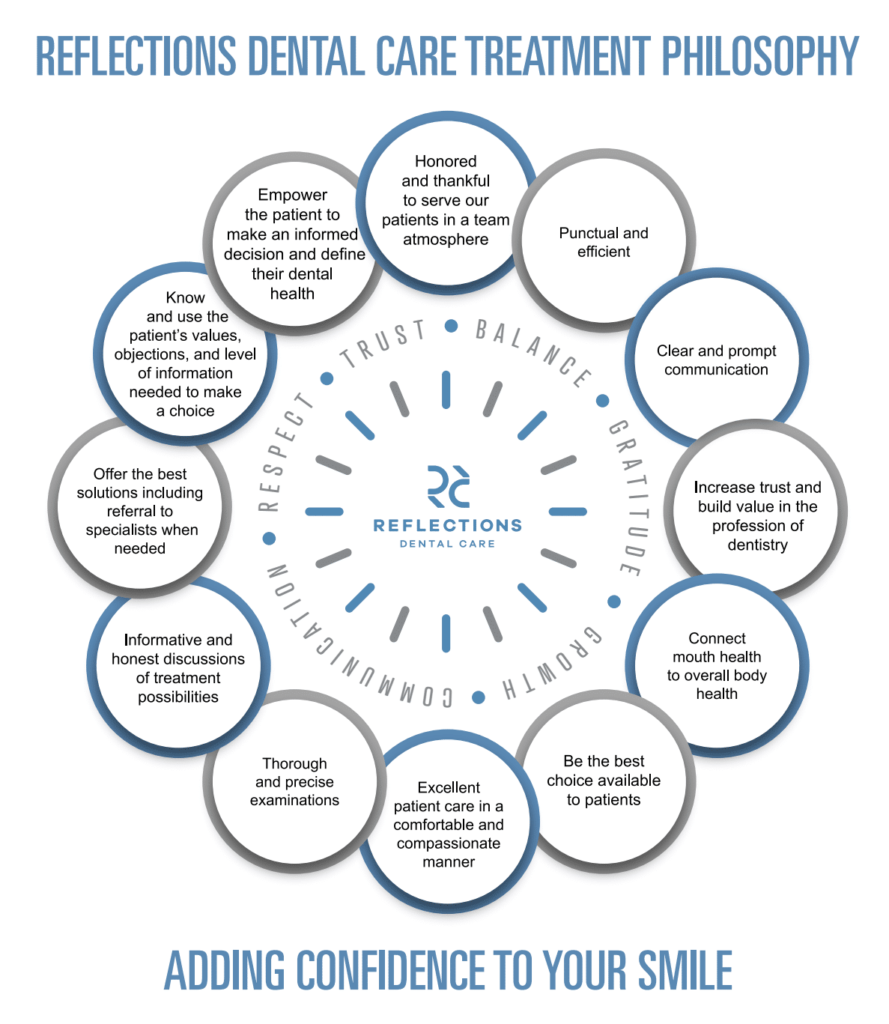 Your Smile, Our Expertise: At OKC's Top Dental Clinic!
Passion: At Reflections Dental Care, our team loves what they do. Whether it's a routine check-up or a root canal, we take great pride in providing exceptional service. Our family-oriented practice stays up to date with the latest procedures, techniques, and training, ensuring you receive state-of-the-art treatment. We're truly passionate about teeth!
Compassion: We understand the importance of a comfortable and relaxed dental experience. Having been in the dentist's chair ourselves, we strive to make every visit painless and anxiety-free. Our variety of services are designed to reduce any anxiety you might have, and we offer options for a completely painless experience. If you have questions or concerns, our friendly staff is here to assist you.
Teamwork: At our family dental clinic, we believe in the power of teamwork. Each member of our practice supports and helps one another, ensuring a welcoming and supportive environment for our patients.
Experience: With almost four decades of combined experience, our dentists, Dr. Schmidt, Dr. Greenlee, and Dr. Bockus, have the expertise to handle any dental procedure. Collaborating seamlessly with our dental office staff, you can trust that you'll receive top-quality care.
Options: We believe in providing you with personalized dental solutions. Our dental clinic sets itself apart by tailoring a dental health program specifically for you, based on your individual needs. We'll present you with the pros and cons of each option, empowering you to make an informed decision.
Respect: We value your time and understand your responsibilities. That's why we keep wait times as short as possible. Additionally, we respect you as a person, and your doctor will personally follow up with you after your treatment.
At Reflections Dental Care, we are dedicated to creating an environment of compassion and excellence in dentistry. From your very first appointment, you'll experience our commitment to this goal. If you're in need of a dentist in Oklahoma City, contact us or make an appointment online. Discover why our patients love coming to see us at our dental clinic in OKC.
Our doctors are passionate about the work they do and are eager to bring you a healthier smile through their skills and expertise.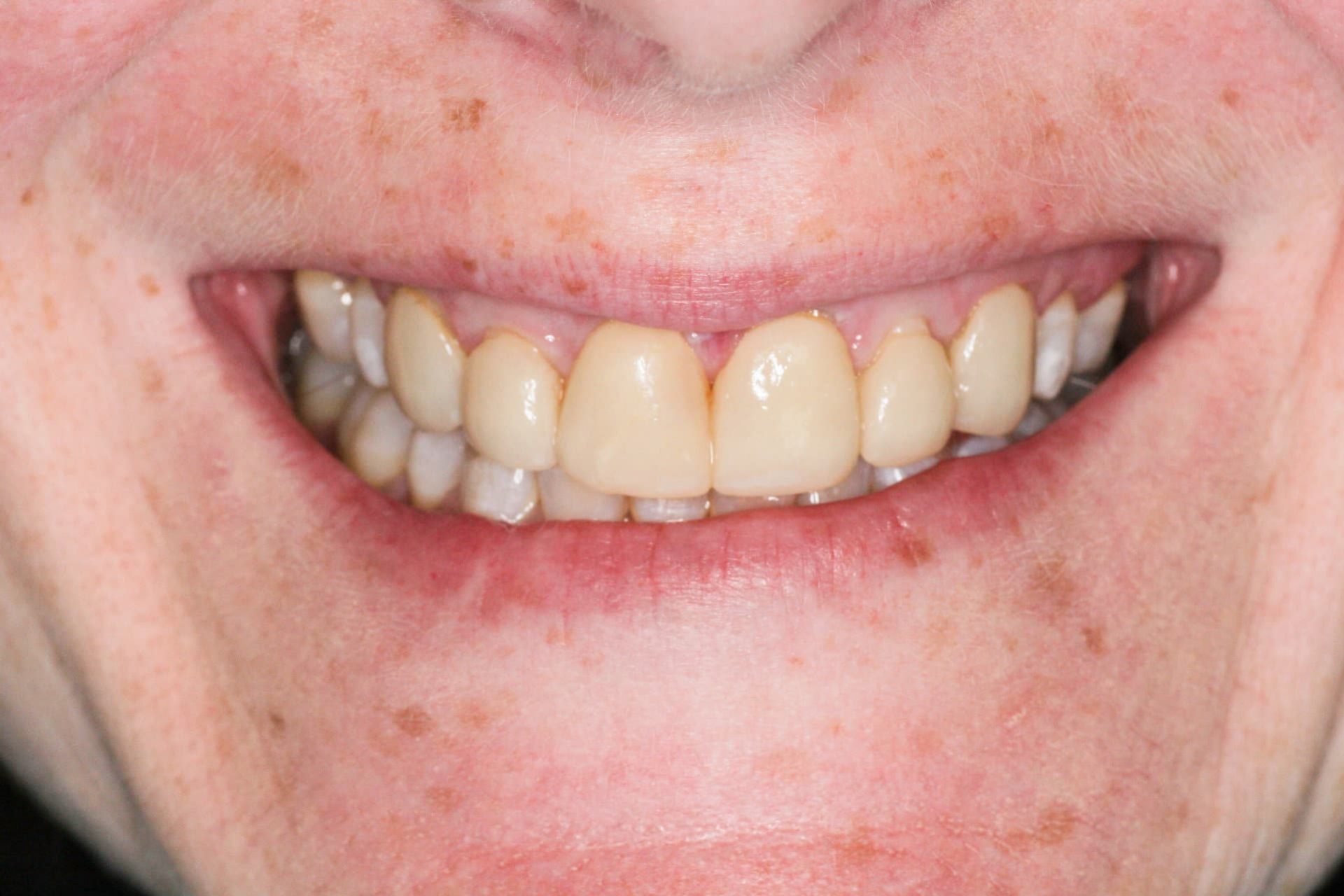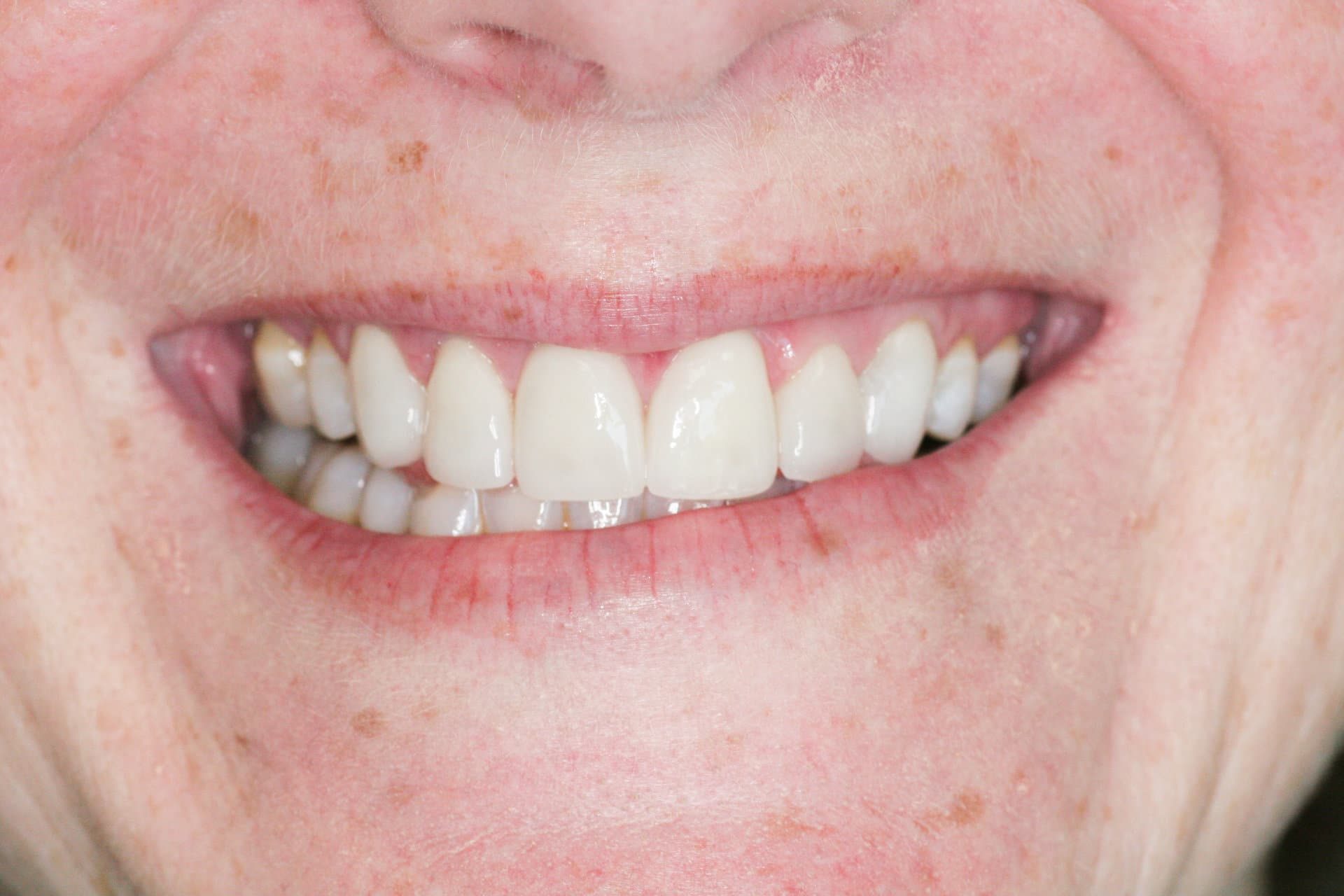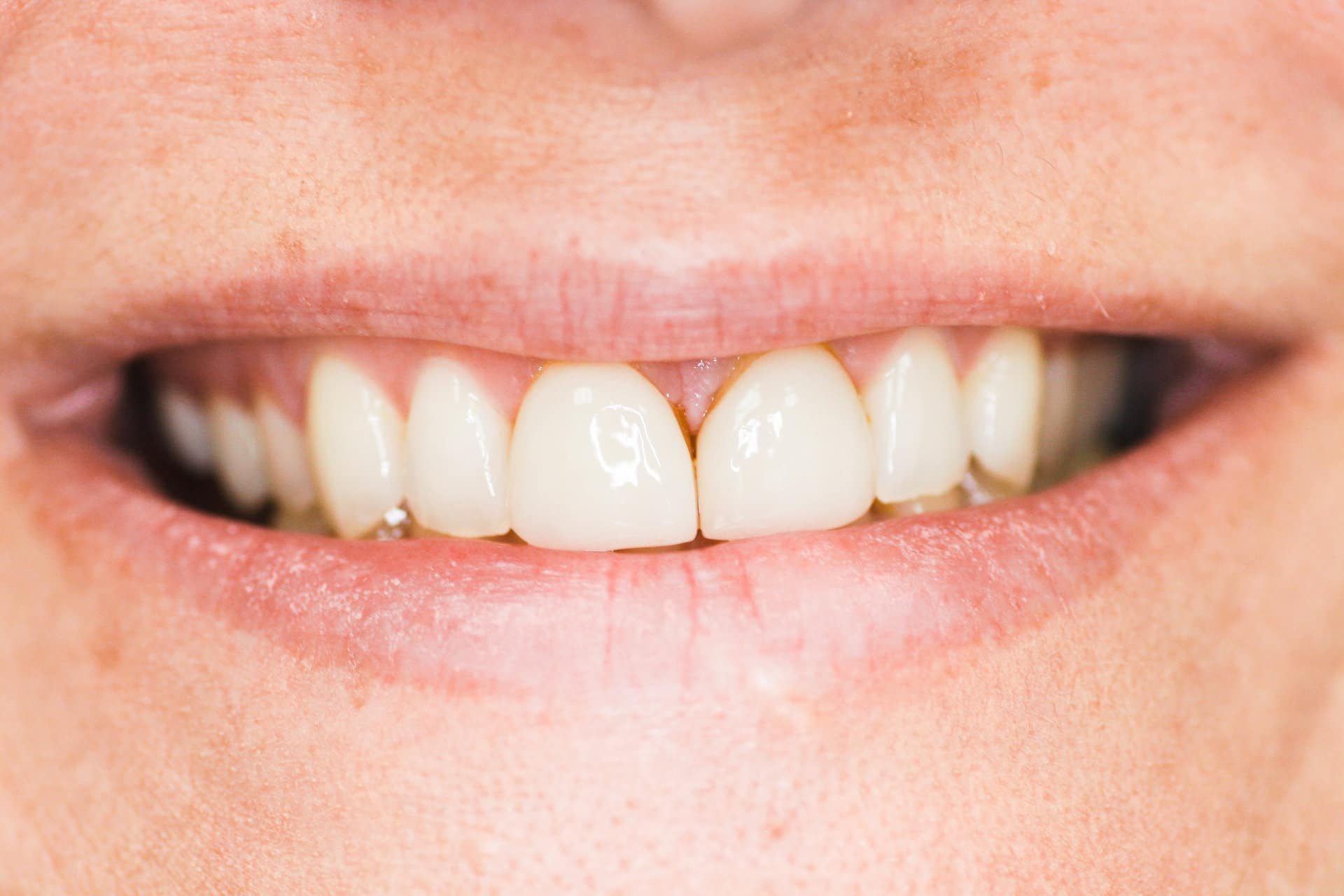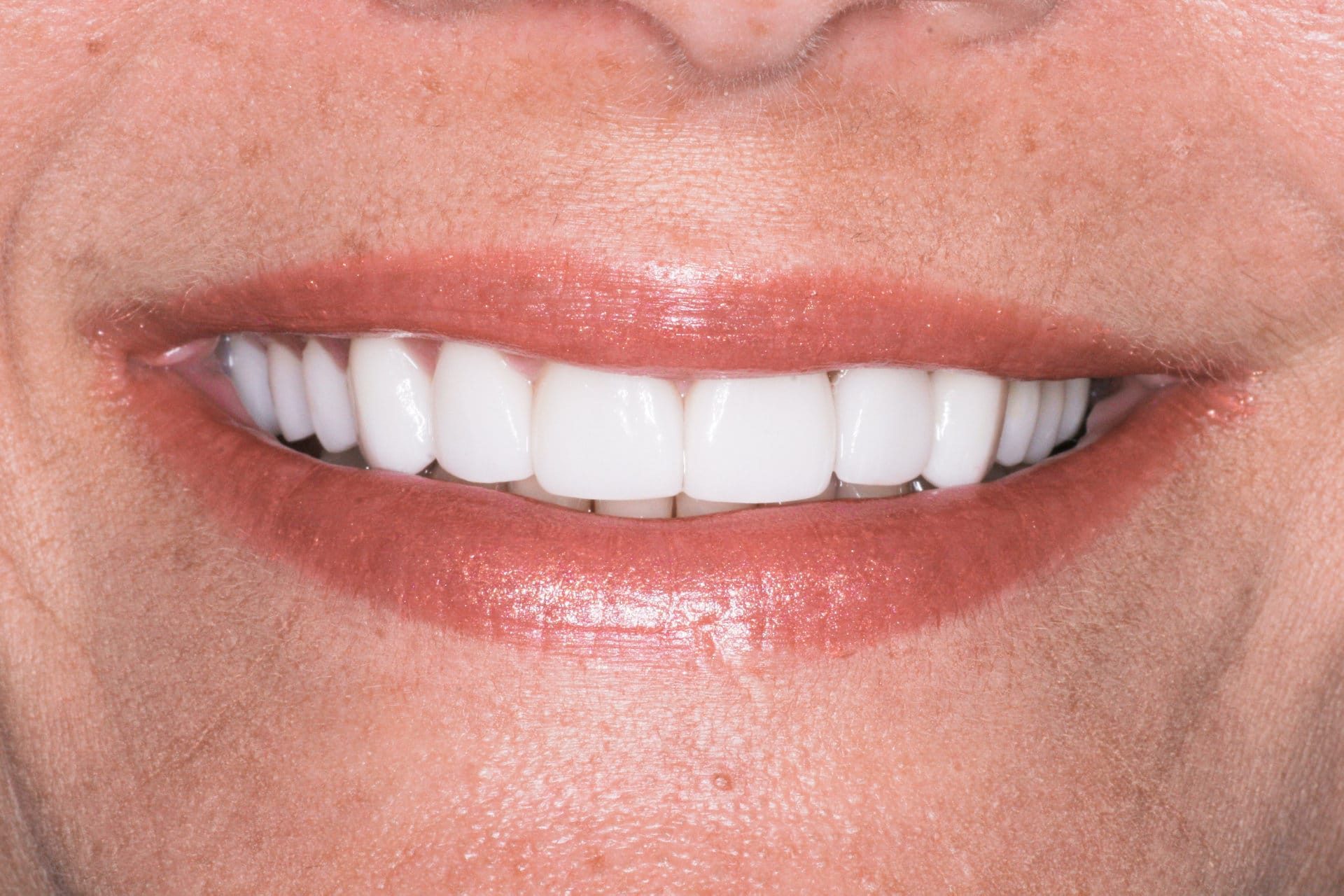 Check out some of the smiles we are proud to say we helped create!
This is an awesome place to go to for dental care. When dealing with very high dental anxiety, they are always very understanding, patient, and caring. I have never felt rushed in any service received. When they visit with me they are fully focused on me and don't act pressed for time. Everyone is super personable from the time you walk in to the time you walk out. The team and doctors are great.

The dentist is the best I've ever been to. After going here, I would never want to go anywhere else.
The team is very kind. I was very anxious and even cried at one point. They didn't make me feel awkward or ashamed of it. I recommend this dentistry to anyone who feels anxious going to the dentist. They really take the time to make you feel comfortable and heard.

What services do your dental clinics in OKC offer?
At Reflections Dental Care, we have a variety of services. For example, we offer general dentistry, cosmetic dentistry, gum disease treatment, root canal therapy, dental implants, Invisalign, teeth whitening, pediatric dentistry, cold sore laser therapy, and more. Whatever your needs, contact our fantastic team today.
How often should I visit a dentist in Oklahoma City for routine check-ups?
We know that life sometimes gets in the way and it's easy to push visits to the dentist down the list of priorities (especially if you don't enjoy these visits!), but you should aim to get a check-up twice a year. By visiting every six months, experts can spot any developing problems and ensure oral health both now and in the future.
Do your dental clinics accept insurance plans?
Thankfully, we have various financing options to explore, so it's well worth talking to our team to find the best solution for your situation. As well as accepting different payment types, we can also work with your insurer to provide care. However, it's always best to look at your coverage or contact us before receiving treatment to avoid mistakes.
Are emergency dental services available in Oklahoma City?
There's nothing quite like a dental emergency - while some aches and pains we can ignore, dental emergencies can be crippling. If you're in an emergency and want to see an expert, get in touch with Reflections Dental Care for an emergency appointment. Often, a proactive approach is the difference between a simple fix and a more complex treatment plan.
What should I do in case of a dental emergency after regular clinic hours?
If you're experiencing a dental emergency, the first thing to do is reach out to Reflections Dental Emergency. On our website, we offer online scheduling and live chat support. Even after clinic hours, you will find help with the right solutions, so don't think that you have to wait.
Why is visiting the dentist so important?
Because your oral health is critical - you only get one set of teeth. By visiting the dentist, an expert can assess the health and condition of your teeth and prevent major issues from developing. For example, your dentist may choose to perform a small filling before it has a chance to develop. When you avoid the dentist, no small issues are ever identified and they only ever develop into painful, expensive fixes.
What should I look for when choosing the right dentist for me?
There are a few qualities to keep in mind when choosing a dentist - for instance, look at experience, credentials, treatment types, insurance assistance, location, opening hours, and your needs. Ultimately, the 'right dentist' is one that provides the services you need and meets your needs in every way.
What does my dental insurance cover?
In truth, dental insurance policies vary widely. This being said, most policies will cover a percentage of all preventative care. For example, this can include oral surgery, fillings, crowns, and other treatments. Depending on the provider and policy, you may also be covered for periodontics, orthodontics, and other treatments. Since policies can vary, it's always best to check your own policy and work with Reflections Dental Care to get accurate and reliable advice.
Are your dentists experienced and qualified?
At Reflections Dental Care, we're lucky enough to have a team of experienced and qualified professionals. Therefore, you can be confident that you're only ever going to receive the best care. From the people you speak to on the phone to those you see during your visits, you can be sure of a positive experience.
What can I expect during my first visit?
It's always a little nervy visiting a new dentist for the first time, so we'll always try to make you feel at ease. After checking in, you'll be called through to see a specialist where you'll be invited to sit comfortably. If you're attending for a simple check-up, we'll assess your overall hygiene and oral health. After the physical examination is done, we'll talk you through any potential problems and treatments. If all is well, you can enjoy your healthy smile and book the next check-up.
What safety measures do you have in place?
For your protection, our professionals will always wear PPE (personal protection equipment) such as a gown, cap, disposable gloves, face mask, and protective eyewear. Even if you're only visiting for a check-up, you should notice that our professionals have the right PPE. Also, we have stringent cleaning procedures for both our premises and all equipment (those that aren't one-time-use items). If you have any questions about our safety measures, don't hesitate to ask one of our team members.
Need to get in touch with us? Fill out the form below and one of our team member will get back to you as soon as possible.