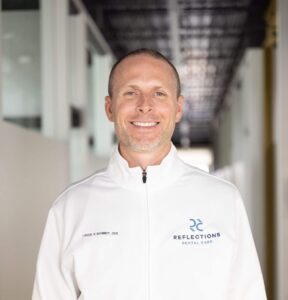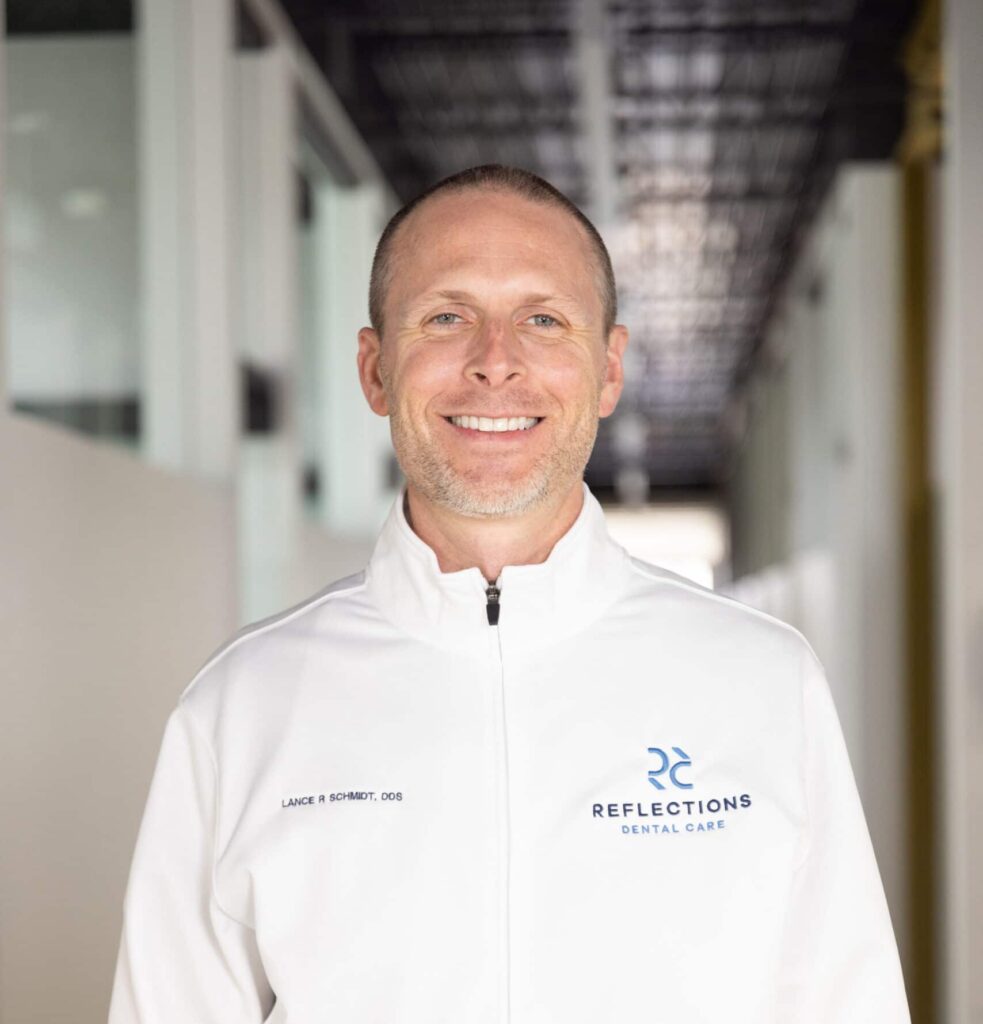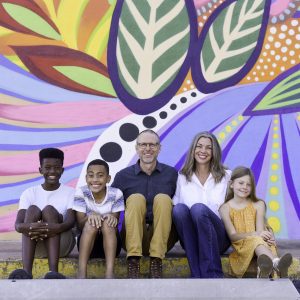 In 2004, Dr. Schmidt founded Reflections Dental Care along with his wife, Stephanie, who then served as the practice's only dental hygienist. Dr. Schmidt and Stephanie have been married since 2003 and have three children: Solomon, Theo, and Stella.
Dr. Schmidt attended the University of Oklahoma and received his Bachelor of Science degree in Health and Sport Sciences, originally thinking he was headed toward a career in Physical Therapy. He then went on to earn a Doctorate of Dental Surgery at the University of Oklahoma College of Dentistry. After achieving his DDS, he was awarded one of just 5 available residency positions in the renowned Advanced Education in General Dentistry (AEGD) program. He attributes his ongoing excellence in dentistry in great part to this additional 12 months in a comprehensive, high-level learning environment. In this program, advanced care topics are studied and practiced, some of which include complex comprehensive rehabilitation of the severely dentally anxious and/or dentally handicapped, dental implant placement and restoration, cosmetic dentistry, full arch and/or full mouth reconstruction, and general dental care.
Since opening Reflections Dental Care in 2004, Dr. Schmidt stopped counting long ago after placing 1,000 dental implants. Unlike many other general dentistry practices, the entire process can happen at Reflections Dental Care. There is no need to drive all across town for the different stages of treatment.
Dr. Schmidt holds membership with the American Dental Association, the Oklahoma Dental Association, the Spear Study Club, and attends advanced continuing education training online and at the prestigious Spear Center for Dentistry in Scottsdale, Arizona.
It is Dr. Schmidt's goal to exceed his patients' expectations and to provide everyone with exceptional care in a positive atmosphere that is both compassionate and of the highest standard of excellent care. He sees his most important contribution to the practice as inspiring and maintaining the vision and culture for the team and patients. His top priority is to create a great work environment whereupon the most natural consequence is great patient care.
Dr. Schmidt's favorite book is The Count of Monte Cristo. He enjoys date nights with his wife, wrestling with his boys, taking his daughter to the flower shop to buy flowers for her mom, and doing Bikram Yoga. In the summer you will find the Schmidt family at the lake and in the winter on the ski slopes. Nearly everyday, at least one of the Schmidt's can be found walking their dog Sarge, a 4 year old full-size black and white parti poodle.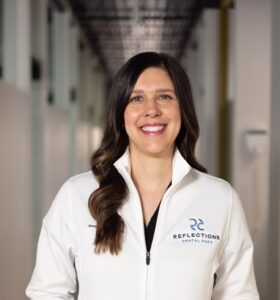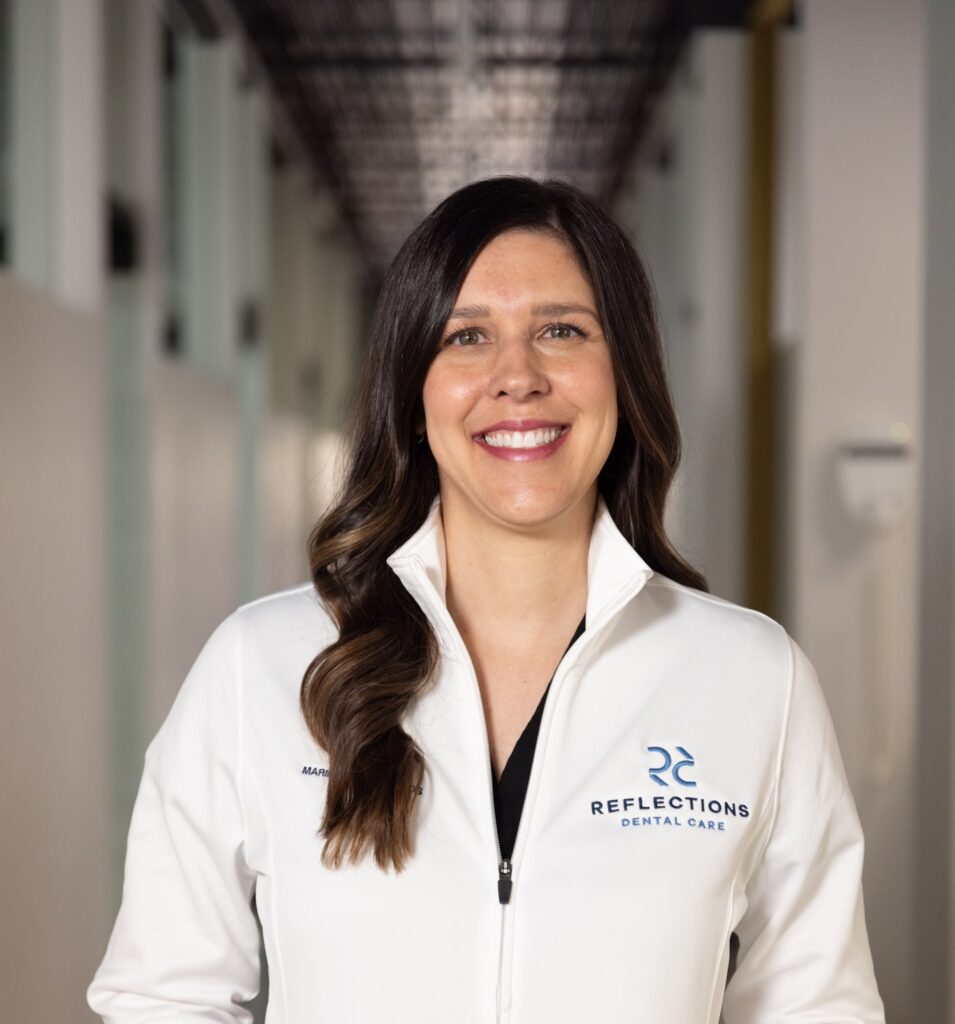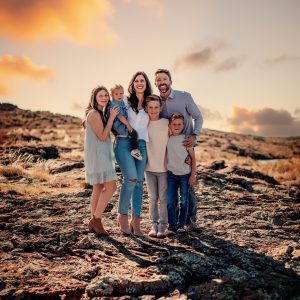 Dr. Marie Bockus has been practicing dentistry since 2008. She earned her Bachelor's degree in Nutrition from Oklahoma State University and her Doctorate of Dental Surgery from the University of Oklahoma College of Dentistry. Though a general dentist, she has a gift for working with children and while in dental school earned an award from the Department of Pediatric Dentistry.
Dr. Bockus enjoys treating both children and adults. Working with kids is one of her biggest strengths, and she's given a lot of kids a healthy smile (and happy hearts to their parents). She loves helping children develop naturally and improve breathing habits with Myobrace. Other aspects of dentistry that are fun for her are same day crowns using the CEREC technology and improving smiles with Invisalign.
Dr. Bockus and her husband, Hank, have four children. For fun, she likes to spend time outside with her family, swimming and playing. Dr. Bockus's most important contribution to the team is making it possible for her patients to have a good experience at the dentist. Showing patients kindness and gentleness is as important to her as providing great dental treatment.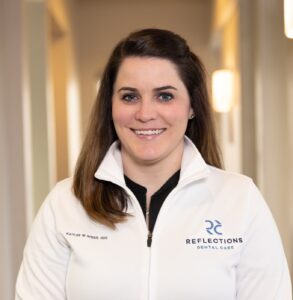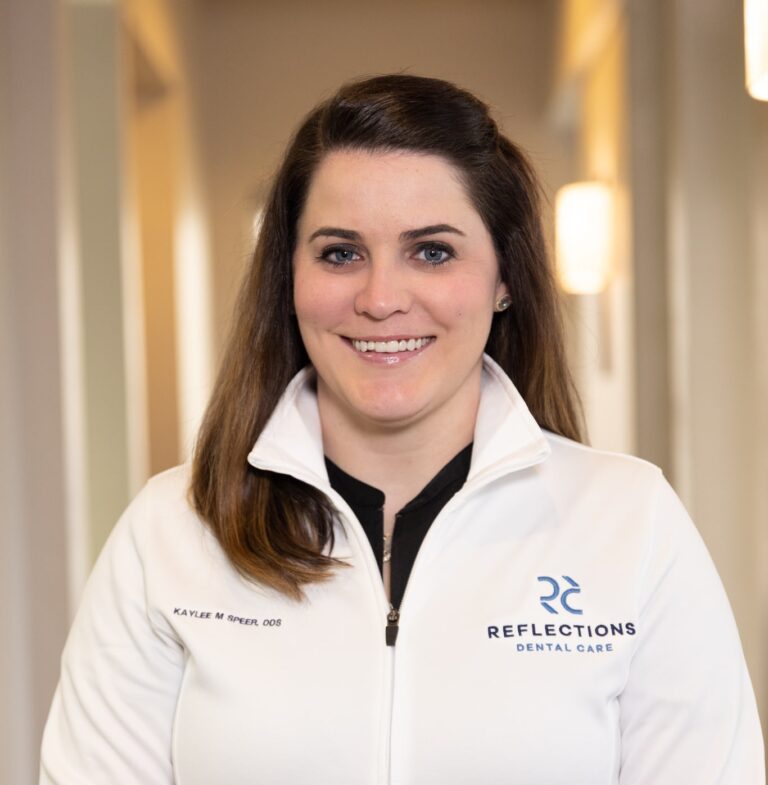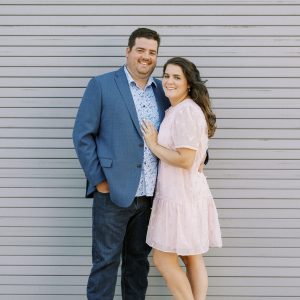 Dr. Speer knew as a young girl that she wanted to be a dentist. She realized the impact dental health and a pretty smile could have on someone's life after she was blessed with wonderful dentists who turned her own messy mouth into a beautiful smile. Dr. Speer attended the University of Central Oklahoma, where she graduated Summa Cum Laude with a Bachelor of Science.  She then earned her doctorate of Dental Surgery at the University of Oklahoma College of Dentistry. After graduating with Special Distinction she knew that she wanted to continue her education with advanced training. Dr. Speer was awarded one of six residency spots in the renowned Advance Education in General Dentistry program. She believes that the additional twelve months of specialized training has enabled her to deliver a high level competency in general care, cosmetic dentistry and full mouth reconstruction and dental implants. She went on to receive the highest achievement in all aspects of restorative dentistry, an award that is only bestowed on one dentist per year. Dr. Speer holds this honor with great pride and knows that her skills will provide incomparable care to her patients. She is an active member in Oklahoma Dental Association, American Dental Association, and Academy of General Dentistry.
Dr. Speer recently got married to her husband, Brantlon. In her spare time, she enjoys playing tennis, traveling, riding four-wheelers, and snow skiing. She's also an experienced motorcyclist (believe it or not!) and loves taking road trips with her family. Dr. Speer is a native Oklahoman and will always call Oklahoma home. She is very family-centric and her faith is one of her guiding principles. Dr. Speer does not have any kids yet, and loves her four-legged fur baby that is her pride and joy named Miska. 
Dr. Speer feels honored to have joined the team at Reflections Dentistry in 2021. She is committed to delivering the highest comprehensive care in dentistry and dedicated to ongoing education and new advancements in treatment. Part of her commitment is to the underprivileged and underserved. Early in her training, she served on mission trips and volunteered at Crossings Dental Clinic. She is excited to pay forward her own dental care from her early treatment and represent OU alumni with a dedication to excellence.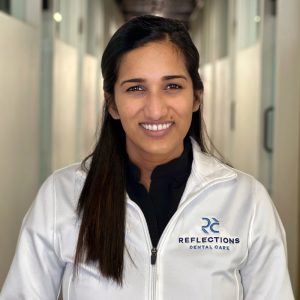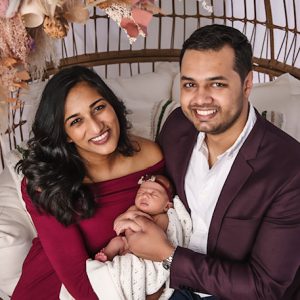 Dr. Joanne Thomas has been practicing dentistry since 2019. She graduated with honors from the University of Massachusetts Amherst with a degree in Biology and received her Doctorate in Dental Medicine from Boston University Magna Cum Laude. In both undergraduate and dental school, she received awards for her work with underserved communities, particularly with minority and women's groups. She is passionate about mission work in dentistry and has traveled to both India and Panama to serve rural communities without access to medical and dental professionals.She cares deeply about providing thorough dental care with integrity and compassion. 
Dr. Thomas has practiced for the last few years in Massachusetts and Ohio before settling in Oklahoma with her family. She has done several courses post graduate school to certify in Invisalign, 3D modeling and design, and comprehensive oral care. She believes dentistry should be pain and fear free for everyone and hopes that through open and honest communication, she can help you achieve the smile of your dreams. 
Dr. Thomas and her husband, Jones, welcomed their first daughter last year! Together, they love playing board games and going on walks around the area. You might find her around the Scissortail dog park with their little dachshund Bella, or volunteering with her local community church. She is excited to join the Reflections Dental Care team and continue providing care with excellence.