Your Straightened Smile, Your Way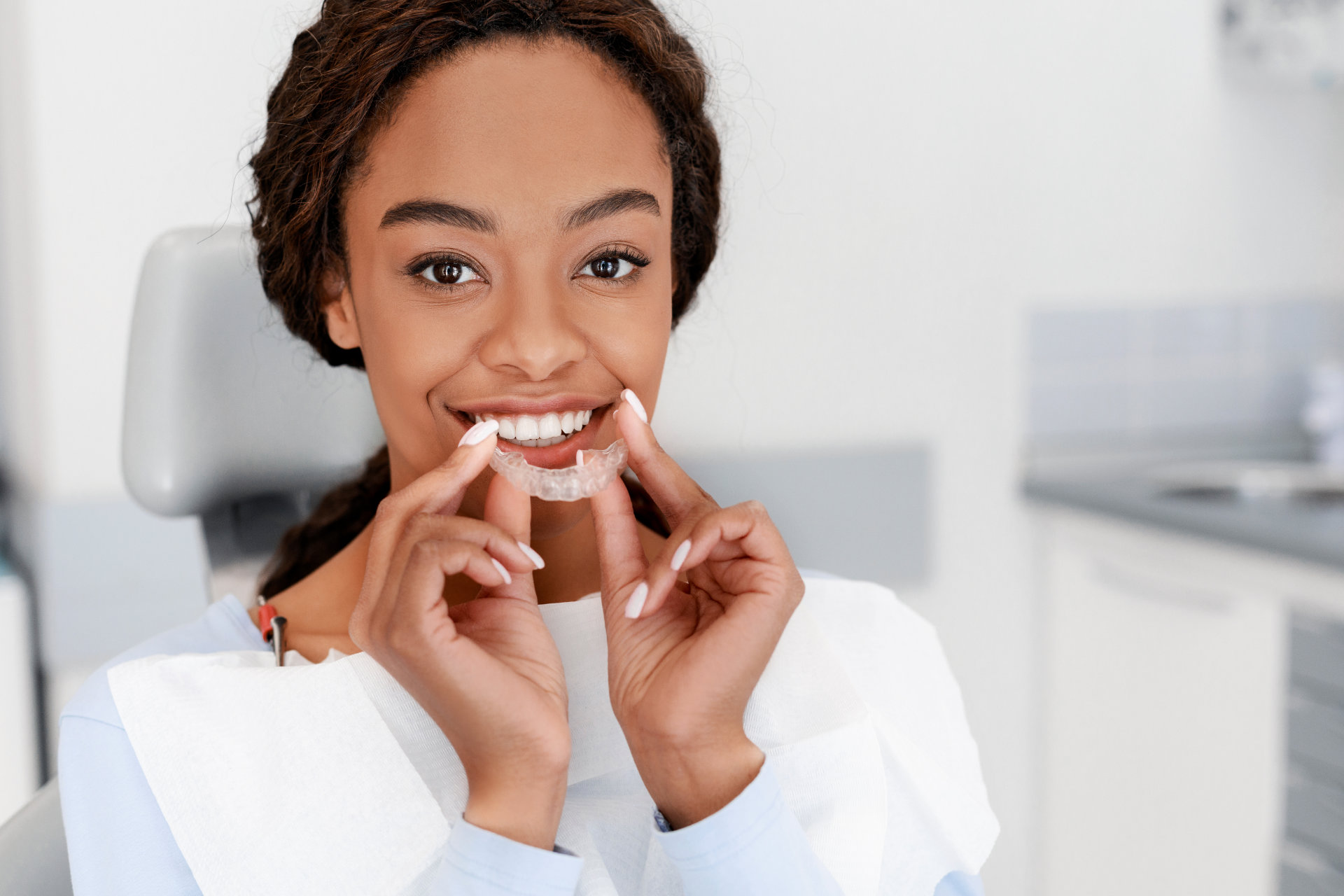 Invisalign Treatment in Oklahoma City
Straight smiles are among the most important aspects of dental care; they are easier to clean and much less likely to suffer from tooth decay and gum disease; not to mention, they also look better. By using Invisalign clear aligners, you're giving yourself the chance to advance your smile health and enjoy the journey along the way! There are many benefits to Invisalign, one, of course, being that the aligners are virtually invisible. Rather than wearing bulky metal braces, Invisalign is more sleek, styled, and comfortable. Other benefits include:
Appealing design

Proven effectiveness

Brush and floss as normal

Improve smile confidence
Is Invisalign® Right for me?
Invisalign is certainly something worth being excited about, but is it right for you? Invisalign clear aligners aren't fit for everyone; they might not be suitable for anyone with advanced misaligned bite conditions or severe cases of crossbite, overcrowding, underbite, and overbite. The aligners are most suitable if you have mild to moderate cases of the following:
Overbite

Underbite

Smile gaps

Crowding
Recommended Reading:-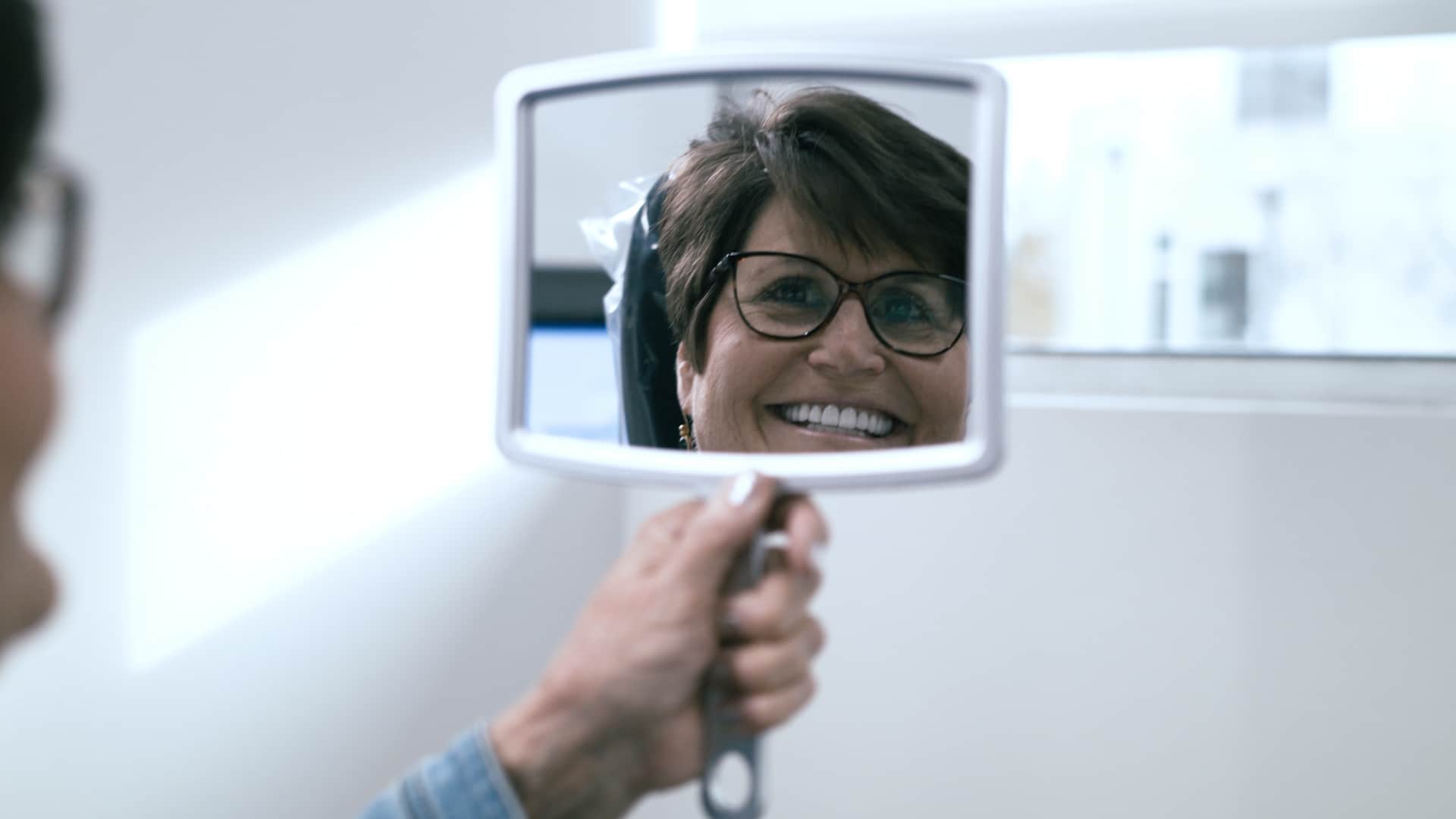 How Long Does Invisalign® Take?
Three Simple Steps to a Perfect Smile in as Little as Six Months!
Take The First Step Toward A Straighter Smile Today!
Contact Us To Schedule An Appointment!
This is an awesome place to go to for dental care. When dealing with very high dental anxiety, they are always very understanding, patient, and caring. I have never felt rushed in any service received. When they visit with me they are fully focused on me and don't act pressed for time. Everyone is super personable from the time you walk in to the time you walk out. The team and doctors are great.

The dentist is the best I've ever been to. After going here, I would never want to go anywhere else.
The team is very kind. I was very anxious and even cried at one point. They didn't make me feel awkward or ashamed of it. I recommend this dentistry to anyone who feels anxious going to the dentist. They really take the time to make you feel comfortable and heard.

How effective is Invisalign?
Invisalign is an effective way to improve your smile and correct dental issues such as crooked teeth, overbite, underbite, and more. Studies have shown that Invisalign can reduce the amount of time it takes to straighten teeth compared to traditional braces.
Is Invisalign really better than braces?
Invisalign has a distinct advantage over traditional braces in terms of comfort and convenience. Unlike braces, Invisalign uses custom-made trays made of clear plastic that fit precisely over each patient's teeth. This makes them much more comfortable to wear and easy to take out when needed. In terms of results, Invisalign can often provide the same level of correction as traditional braces, in a much shorter amount of time.
Do aligners like Invisalign lead to cavities?
No, aligners like Invisalign do not directly lead to cavities. However, it is important to brush and floss regularly while wearing them, as they can prevent saliva from adequately reaching the teeth. Poor oral hygiene while wearing Invisalign can actually increase the risk of cavities and other dental problems, as bacteria can build in hard-to-reach areas. Don't worry, our experts at Reflections Dental Care will offer advice during treatment.
Are Invisalign braces good?
Yes, Invisalign braces are good. In fact, they're great. They provide many advantages such as being virtually invisible, and they can be removed when eating or cleaning teeth. Invisalign braces can also be used to correct a variety of dental issues, such as overcrowding, overbite, underbite, and gaps in between teeth.
What are the advantages and disadvantages of Invisalign?
As the name suggests, the biggest advantage of Invisalign is that it's nearly invisible. For the most part, people won't see the aligners when you smile. Elsewhere, they're easy to remove, people experience fewer problems compared to other solutions, and cleaning your teeth is simple.
On the other hand, they can be less effective for serious issues, you'll need to be strict when wearing them, and some people don't enjoy having to take them out when eating and drinking.
How do you avoid demineralization while using Invisalign?
Demineralization is a common issue associated with orthodontic treatment, and one of the most common causes is inadequate oral hygiene. With Invisalign, brushing and flossing are essential for maintaining good oral hygiene. Make sure to brush after each meal before putting the aligners back in to reduce acid buildup and plaque formation.
How much does Invisalign treatment cost?
Invisalign treatment varies depending on the severity of a patient's misalignment and the number of aligners needed. Rather than giving a broad figure, we encourage people to reach out to our brilliant team for tailored advice. Why not contact Reflections Dental Care today?
How long do Invisalign retainers last?
Invisalign retainer treatment typically lasts between six months and two years. Retainers should be worn as part of a regular wearing schedule to ensure that the teeth stay in their desired position after treatment. This wearing schedule should be determined by a dentist or orthodontist and complied with for optimal results. Over time, patients can wear their retainers less frequently as the products themselves can last many years.
Need to get in touch with us? Fill out the form below and one of our team member will get back to you as soon as possible.