Dentures in Oklahoma City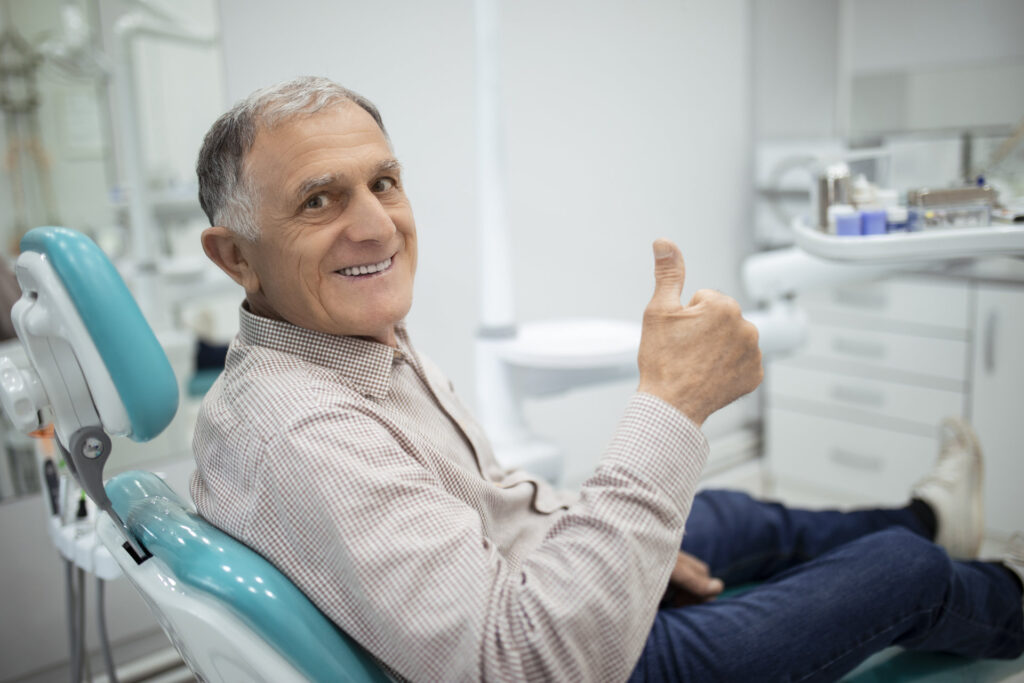 Dentures Dentist in Oklahoma City
Missing teeth can impact both your oral health and self-confidence. At Reflections Dental Care, we offer high-quality dentures in Oklahoma City to help restore your smile and improve your quality of life. Our custom-crafted dentures are designed to fit comfortably and look natural, allowing you to eat, speak, and smile with confidence again. Book an appointment today to start your journey towards a complete, beautiful smile.
The Dentures Treatment Process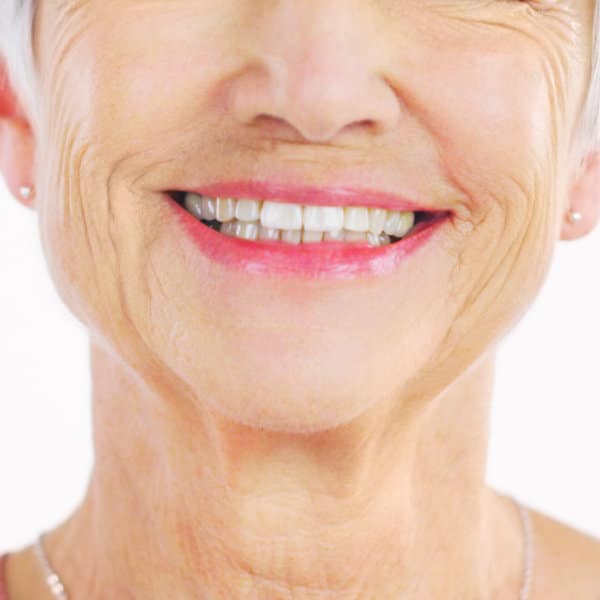 At Reflections Dental Care, we are committed to providing exceptional denture solutions tailored to your specific needs. Whether you're missing one, several, or all of your natural teeth, we can help you regain your oral health and confidence with a brand new smile, so you can live your life to the fullest.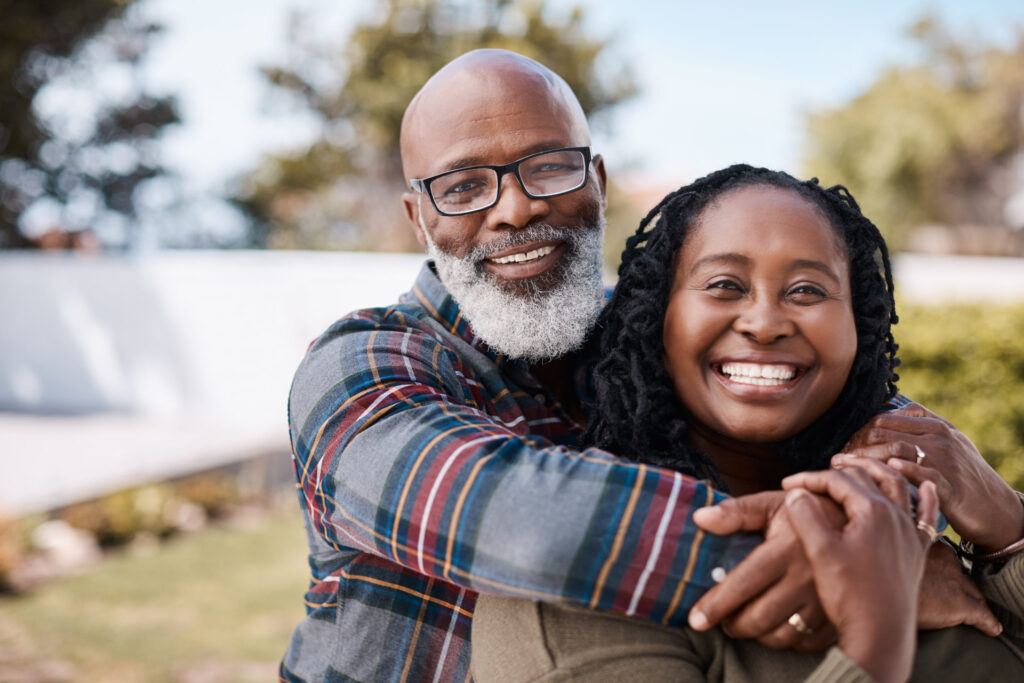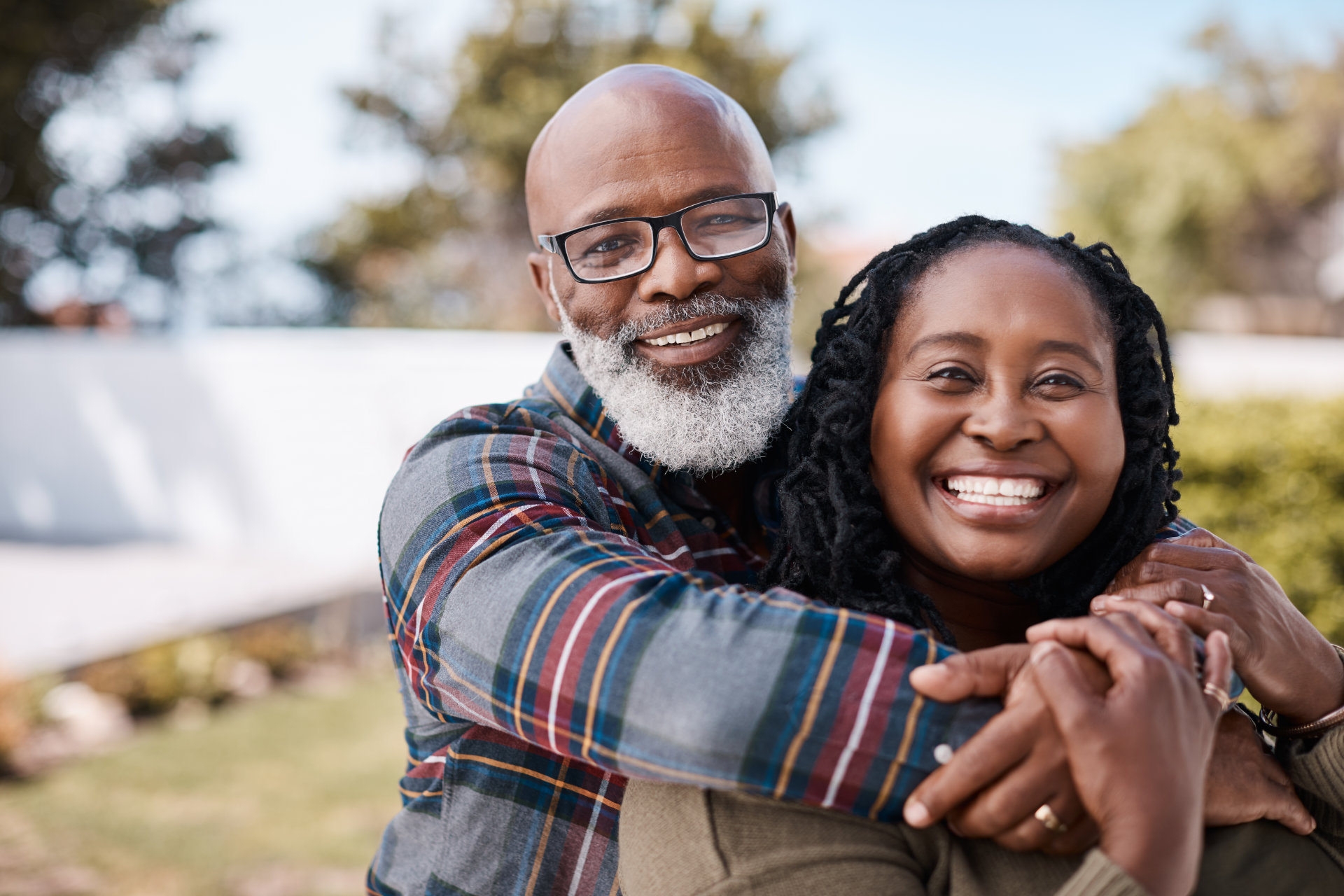 Dentures offer numerous benefits that can enhance your oral health and quality of life. Here are a few advantages of choosing dentures at Reflections Dental Care:
Improved Aesthetics: Dentures can fill the gaps left by missing teeth, restoring your smile and facial appearance. Our custom-crafted dentures are designed to look natural and complement your individual features.

Enhanced Chewing and Speaking: With dentures, you can regain the ability to chew and speak properly. Eating a wide variety of foods becomes easier, allowing you to maintain a balanced diet and enjoy your favorite meals.

Boosted Confidence: Missing teeth can affect your self-esteem and confidence. Dentures provide a complete smile, helping you feel more confident in social and professional settings.

 
How Much Do Dentures Cost in Oklahoma City?
The cost of dentures can vary based on a variety of factors. How many teeth you are missing, the preliminary procedures necessary prior to treatment, and your insurance coverage can all affect the final cost of dentures. To get an accurate estimate for your unique case, schedule a consultation with our experienced team at Reflections Dental Care today, and take the first step towards a brand new smile.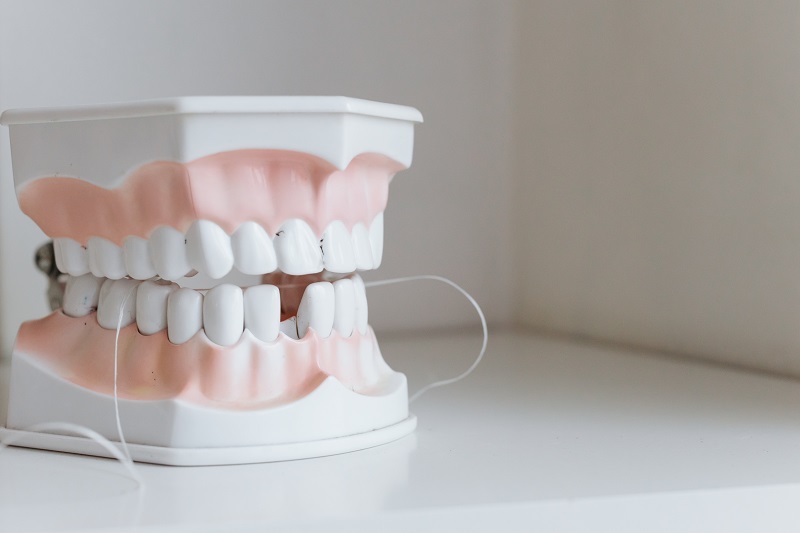 Interested in finding out more? Call our office today!
What is a denture dentist and how can I find one near me?
A denture dentist is a dental practitioner who focuses on the fabrication, fitting, and repair of dentures. To find a local denture dentist near you in Oklahoma City, you can search online for a "denture dentist" in your area. Of course, our team at Reflections Dental Care would also be honored to help you achieve the smile you desire.
What are dental implants for dentures and how do they work?
Dental implants provide a secure foundation for dentures. Implants are surgically placed into the jawbone, and they can replace missing tooth roots to provide stability for artificial teeth. Dental implants can be used to support full or partial dentures, while also providing added comfort and security when compared with traditional denture options. Don't worry, our friendly team will talk you through everything (including your options and the best route for you!). Also, if you've previously struggled with cavities, then rest assured that implants cannot get cavities!
What dental services are provided for dentures in OKC?
At Reflections Dental Care, we provide complete denture care for patients in Oklahoma City. From consultation and teeth impressions to denture fabrication, fitting, and repair services, our experienced team of professionals is here to help you get the most out of your dentures. If ever you have any questions or concerns, just give us a call.
Are there any affordable denture and implant options in OKC?
Yes, at Reflections Dental Care, we believe in offering value for money. We're always transparent with pricing and believe that high-quality dental solutions don't have to break the bank. Our team will talk you through the pricing and what to expect throughout the treatment program. What's more, we accept many insurance plans and offer various financing options to patients.
How many hours a day should you wear your dentures?
It's usually recommended that removable dentures should be worn for your normal waking hours during the day. However, this isn't a hard and fast rule as everyone's mouth is different, so it's best to discuss with your dentist what they recommend for you specifically. So long as you follow the personalized advice provided by your dental professional, you'll be well on the way to good dental hygiene.
How long does it take for gums to heal after immediate or "healing" dentures?
Ultimately, this depends on the individual. Generally speaking, gums should be healed enough to allow for normal eating within 6 weeks of having immediate dentures fitted. At Reflections Dental Care, we always advise our patients to follow their personalized aftercare instructions and keep regular dental check-ups to ensure that your dentures are fitting properly as your mouth heals.
What happens if you don't wear your dentures all the time?
As noted previously, you'll need to wear your dentures for most of the waking hours in the day to ensure good fit of the dentures. Not wearing them often enough can lead to issues down the line because when you don't wear your dentures, the bone, gums, and muscles in the mouth aren't stimulated as they should be – this is what keeps the soft tissues and jawbone healthy. Also, not wearing them often enough can lead to discomfort when wearing them because your tissues are not accustomed to the pressures. If you have problems with your dentures, always contact your dentist for help.
Can you eat with dentures?
Yes, you can certainly eat with dentures. It may take a bit of practice to adjust to the feeling and learn which foods are best for your dentures, but it is an achievable goal. We suggest starting out with soft or pureed food, and then slowly move on up from there. If you're ever in doubt about eating something specific, talk to your dentist. Also, there are some foods you should always avoid such as sticky foods, hard candies, nuts, popcorn, raw vegetables, and salads. If your dentures are stabilized with implants then you'll have more options regarding foods you can eat. With the correct guidance and practice, you'll be able to enjoy a wide variety of food with your dentures.
Is there a denture repair service available in OKC?
Yes, you can trust Reflections Dental Care to provide fast and effective denture repair services. Whether your dentures are cracked, loose, chipped, or have broken teeth, our team is here to help. We'll use the latest techniques and materials to repair your dentures to their original condition – so, why not book an appointment today?
What is the average cost of dentures?
In truth, there is no universal answer to this because every case is different - for example, some people need full dentures while others only need partial dentures. At Reflections Dental Care, we do our best to provide a comprehensive range of denture services to suit all budgets – give us a call and we will be more than happy to discuss pricing with you.
How long does it take to get dentures?
The first thing to note is that dentures are custom-made for each individual – this means that the process can take some time as impressions, fittings, and repairs must be done to ensure an accurate fit. Depending on your circumstances, it could be that you get dentures in 4-6 weeks or you may have to wait slightly longer. Thankfully, the process will be explained to you during your appointments with Reflections Dental Care. This way, you always know what to expect.
Does insurance cover dentures?
The good news is that we accept many insurance plans here at Reflections Dental Care. We can help you understand how your plan works and what is covered in terms of dentures. That said, you can always check with your insurance provider too while arranging any dental treatment.
Are dentures comfortable to wear?
The right dentures will be comfortable and fit well. That's why it's important to have them fitted by a professional – as mentioned, everyone's mouth is different so you should never use the same set of dentures as someone else. Rather than a one-size-fits-all solution, dentures are custom-made to your mouth. 
The more time someone is in full dentures, the more bone is lost. Sadly, this makes it harder and more difficult to maintain comfort when wearing dentures. Therefore, we recommend implants in most cases to maintain the bone size and stabilize the dentures over your lifespan.
How do I take care of my dentures?
It's essential that you take proper care of your dentures to ensure that they last and stay in good condition. This includes regular cleaning, as well as storing them correctly when not in use. As well as offering advice on keeping your dentures in great condition, we'll also help you to avoid common mistakes.
Are there different types of dentures available?
The answer to this is yes. There are two main types of dentures: full and partial. Full dentures replace all of the teeth in a jaw, while partial dentures can replace one or more missing teeth. Additionally, there are implant-supported dentures - these use dental implants for extra stability and support. Ultimately, your dentist will always explain the best options for you so that you walk away with a happy smile.
Are dentures a permanent solution for missing teeth?
The only thing that is permanent in dentistry is an extraction - like anything else you use everyday, there will be wear and tear, and dentures are no exception. Therefore, dentures are not permanent. If properly cared for, dentures can last many years and be a reliable solution to restore your smile's natural appearance. Dentures also serve other functions such as helping you chew more efficiently, improving speech clarity, and filling out facial features giving you more confidence. 
How often should I visit the dentist for denture check-ups?
One of the biggest mistakes that people make after getting dentures is not visiting the dentist regularly. To ensure your dentures stay in the best condition, you'll need to have regular check-ups with your dentist - generally speaking, once every six months is advised. This being said, your specialist may request a more frequent check-up plan in some cases.
What should I do if my dentures are causing sore spots?
If your dentures are causing you discomfort such as sore spots, it may be that they need to be adjusted or refitted. You should contact your dentist as soon as possible to discuss ways in which the fit can be improved - this could involve adjustment of the denture itself or a reline with a soft or hard material added to the inside surface of the denture. Alternatively, you may need to get a new set of dentures altogether.
This is an awesome place to go to for dental care. When dealing with very high dental anxiety, they are always very understanding, patient, and caring. I have never felt rushed in any service received. When they visit with me they are fully focused on me and don't act pressed for time. Everyone is super personable from the time you walk in to the time you walk out. The team and doctors are great.

The dentist is the best I've ever been to. After going here, I would never want to go anywhere else.
The team is very kind. I was very anxious and even cried at one point. They didn't make me feel awkward or ashamed of it. I recommend this dentistry to anyone who feels anxious going to the dentist. They really take the time to make you feel comfortable and heard.